Home
Mar 13, 2023
This week's theme
Words related to the number 29
This week's words
aderation
saturnalian
bissextile
lunation
occiput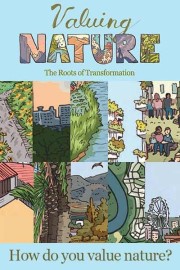 Nature: Can we put a value on it?
Previous week's theme
Unusual synonyms
---






A.Word.A.Day

with Anu Garg

The atomic number of copper is 29. Planet Saturn takes about 29 years to orbit the Sun. The month of Feb in a leap year has 29 days. The period between new moons is about 29 days. The human head has 29 bones.

Why are we on a 29 kick this week? Because it's our 29th anniversary! Dictionaries do not list a word for a 29th anniversary but we can coin one: novevicennial, from Latin nove- (nine) + vicennial (20th anniversary).

On Mar 14, 1994, as a student studying computer science I started what became Wordsmith.org. After graduating I worked in software while running Wordsmith.org in my spare time. Eventually, I quit my job at AT&T Labs to write full time.

Time flies while you are having fun. I still enjoy it just as much as in the beginning. When I have to tell someone that I have to get back to work, I put "work" in quotation marks. Because it doesn't feel like work.

I can't wait to wake up every morning and explore new words, write about them, and share with you. And I look forward to your emails, notes, and stories. Thank you for being here. You are truly what makes Wordsmith.org.

CONTEST
To celebrate our anniversary we are having a contest. Can you define each of this week's words in exactly 29 letters. For example, one possibility for a 29-letter definition for today's word aderation is:
Assigning cash value to something.

PRIZES
Winners receive their choice of any of the following:

A signed copy of any of my books

A copy of the word game One Up!

HOW TO ENTER
Email your 29-letter definitions to words@wordsmith.org by Fri. Include your location (city, state).

A BONUS CONTEST
Can you guess the remainder of this week's words? Yes, they all have something to do with the number 29. We have given other hints already. It'd be hard to guess the exact words, but reader(s) whose guesses are closest to this week's words win their choice of the above prizes. Enter the contest as above.
aderation or adaeration
PRONUNCIATION:
(ay-di-RAY-shuhn)




MEANING:

noun: The act of giving a monetary value to something.




ETYMOLOGY:

From Latin adaerare (to calculate or estimate), from ad- (to, toward) + aes (copper, brass). Earliest documented use: 1623.




USAGE:

"Hendy ... uses the adaeration rate of 1 solidus = 10 artabai."
J.A.S. Evans; The Age of Justinian; Routledge; 2000.




A THOUGHT FOR TODAY:

Don't ask me who's influenced me. A lion is made up of the lambs he's digested, and I've been reading all my life. -Giorgos Seferis, writer, diplomat, Nobel laureate (13 Mar 1900-1971)


We need your help

Help us continue to spread the magic of words to readers everywhere

Donate