Home
Aug 4, 2017
This week's theme
Places that became verbs
This week's words
birminghamize
barbados
solecize
locarnize
debunk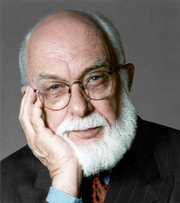 James Randi, a debunker of spoon bending, paranormal, supernatural, and pseudoscience (b. 7 Aug 1928)
Photo: Wikipedia Commons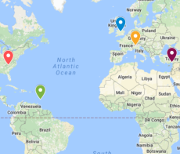 This week's toponyms on a map
Map: Google Maps
This week's comments
AWADmail 788
Next week's theme
Words related to medicine
---






A.Word.A.Day

with Anu Garg


debunk
PRONUNCIATION:
(di-BUNGK)




MEANING:

verb tr.: To expose the falseness of a claim, myth, belief, etc.




ETYMOLOGY:

After Buncombe, a county in North Carolina. In 1820, Felix Walker, a representative from that area, made a pointless speech in the US Congress. While his colleagues in Congress urged him to stop and move to vote on an issue, Walker claimed that he had to make a speech "for Buncombe". Eventually, "Buncombe" became a synonym for meaningless speech, became shortened to "bunkum", and then to "bunk". And if there's bunk, it's one's duty to debunk. Earliest documented use: 1923.




USAGE:

"They used science to debunk myth and the paranormal -- to keep humanity safe from the real monsters."

Michele Hauf;

Taming the Hunter

; Harlequin; 2017.

See more usage examples of

debunk

in Vocabulary.com's

dictionary

.




A THOUGHT FOR TODAY:

To be an American is about something more than what we look like, or what our last names are, or how we worship. -Barack Obama, 44th US President (b. 4 Aug 1961)


A.Word.A.Day by email:

Subscribe

"The most welcomed, most enduring piece of daily mass e-mail in cyberspace."