Home
Dec 19, 2022
This week's theme
No el
This week's words
folkmoot
qualm
pastillage
psalm
pointillage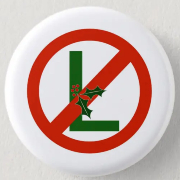 Previous week's theme
Words related to books
---






A.Word.A.Day

with Anu Garg

Talk the talk and walk the walk. No shoulda, coulda, woulda. Keep calm and munch almonds. Folks, you might think we're giving you advice or guidance, but no. We're just trying to avoid a specific sound. Which one?

OK, to answer that we have to give in.

The L sound.
Why?
Because No el.

Joyeux Noel!

This week we feature five words, none of which have that sound.
folkmoot
PRONUNCIATION:
(FOK-moot)




MEANING:

noun: A general assembly of the people of a town, city, county, etc.




ETYMOLOGY:

From Old English folcmot, from folc (folk) + mot (moot). Earliest documented use: 1513.




USAGE:

"In cases of dispute the folkmoot decides who is worthiest to succeed."
Patricia Wright; I Am England; Bodley Head; 1987.




A THOUGHT FOR TODAY:

And the evil is done in hopes that evil surrenders / But the deeds of the devil are burned too deep in the embers / And a world of hunger in vengeance will always remember. -Phil Ochs, folksinger (19 Dec 1940-1976)


We need your help

Help us continue to spread the magic of words to readers everywhere

Donate