Home
Jun 1, 2017
This week's theme
Portmanteaux (blend words)
This week's words
glocalize
solunar
judder
dripple
masstige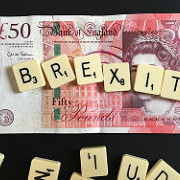 Brexit (British + Exit)
---






A.Word.A.Day

with Anu Garg


dripple
PRONUNCIATION:
(DRIP-uhl)




MEANING:

verb intr.: To flow in a small stream or to fall in drops.




ETYMOLOGY:

A blend of drip and dribble. Earliest documented use: 1821.




USAGE:

"They dripple down the wall into the stairwell and they look fabulous."
Finding Art in the Natural World; Taranaki Daily News (New Plymouth, New Zealand); Apr 23, 2016.




A THOUGHT FOR TODAY:

I want to walk through life instead of being dragged through it. -Alanis Morissette, musician (b. 1 June 1974)


A.Word.A.Day by email:

Subscribe

"The most welcomed, most enduring piece of daily mass e-mail in cyberspace."