Home
May 16, 2022
This week's theme
Unusual synonyms
This week's words
ceraceous
hebdomadal
piscine
odontalgia
abligurition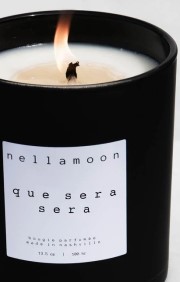 Why not call it: Que cera cera?
Previous week's theme
Words related to time
---






A.Word.A.Day

with Anu Garg

Why do I need another word for something, one might say. Why? For the same reason that you have more than one pair of pants. You do not use the same pair every day. Good to rotate them. A little variety is useful. Even fun.

From time to time we feature words that make one say: I didn't know there was a word for it. This week we have picked words that will elicit: I didn't know there's another word for it.
ceraceous
PRONUNCIATION:
(suh-RAY-shuhs)




MEANING:

adjective: Waxy.




ETYMOLOGY:

From Latin cera (wax) + -aceous (resembling or relating to). Earliest documented use: 1768.




USAGE:

"The cloth ... was thickly coated with wax or some ceraceous substance."
Seabury Quinn; The Dark Angel; Skyhorse; 2018.




A THOUGHT FOR TODAY:

I want people to talk to one another no matter what their difference of opinion might be. -Studs Terkel, author and broadcaster (16 May 1912-2008)


We need your help

Help us continue to spread the magic of words to readers everywhere

Donate