Home
Aug 31, 2017
This week's theme
Linked words
This week's words
gung ho
ho-hum
humbug
bugbear
bear leader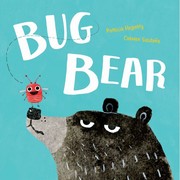 Bug Bear
---






A.Word.A.Day

with Anu Garg


bugbear
PRONUNCIATION:
(BUHG-bair)




MEANING:

noun: A source of fear, problem, anxiety, or annoyance.




ETYMOLOGY:

A bugbear is an imaginary creature, invoked to frighten unruly children. From bug (hobgoblin) + bear, from Old English bera, ultimately from the Indo-European root bher- (bright, brown), which also gave us brown, bruin, brunet/brunette, burnish, and berserk. Earliest documented use: 1552.




USAGE:

"Dr Wu says there are multiple reasons for the slowdown ... The biggest bugbear is the guidelines against doctors advertising here, with the greatest impact coming from the ban on the use of 'before and after' pictures."

Cheah Ui-Hoon; Cutting Edge Beauty;

The Business Times

(Singapore); Jan 28, 2017.

See more usage examples of

bugbear

in Vocabulary.com's

dictionary

.




A THOUGHT FOR TODAY:

The greatest sign of success for a teacher is to be able to say, "The children are now working as if I did not exist." -Maria Montessori, educator (31 Aug 1870-1952)


A.Word.A.Day by email:

Subscribe

"The most welcomed, most enduring piece of daily mass e-mail in cyberspace."