Home
Nov 17, 2017
This week's theme
Toponyms from fiction
This week's words
grimgribber
ecotopia
ruritanian
edenic
stepford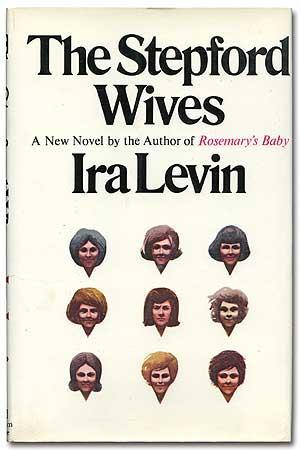 First edition cover
Image: Wikimedia
---






A.Word.A.Day

with Anu Garg


stepford
PRONUNCIATION:
(STEP-furd)




MEANING:

adjective: Robotic, compliant, submissive; lacking in individuality.




ETYMOLOGY:

After the fictional suburb of Stepford, Connecticut, in Ira Levin's 1972 novel, The Stepford Wives, later made into movies (in 1975 and 2004). In the story, men of this seemingly ideal town have replaced their wives with attractive robotic dolls devoid of emotion or thought. Earliest documented use: 1972.




USAGE:

"And it shouldn't be rigid, mechanical or, as Richard Branson has called it, 'Stepford customer service'. Empowering staff gives them the confidence to be authentic and unscripted, which is what guests, from millennials up, crave for today: a true, honest and genuine exchange."
David Eisen; Successful Customer Service Is Not One Size Fits All; Hotel Management (Newton, Massachusetts); Mar 2017.




A THOUGHT FOR TODAY:

Through others, we become ourselves. -Lev Vygotsky, psychologist (17 Nov 1896-1934)


A.Word.A.Day by email:

Subscribe

"The most welcomed, most enduring piece of daily mass e-mail in cyberspace."



We need your help:

Donate

Help us continue to spread the magic of words to readers everywhere, from Afghanistan to Zimbabwe