Home
Jun 18, 2015
This week's theme
Random words
This week's words
tenebrous
swidden
turbid
prolegomenon
fructuous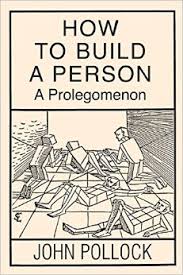 ---






A.Word.A.Day

with Anu Garg


prolegomenon
PRONUNCIATION:
(pro-li-GOM-uh-non, -nuhn)




MEANING:

noun: A critical, introductory discussion, especially an introduction to a text.




ETYMOLOGY:

From Greek prolegómenon, from prolegein (to say beforehand), from pro- (before) + legein (to say). Ultimately from the Indo-European root leg- (to collect, speak), which is also the source of other words such as lexicon, lesson, lecture, legible, legal, legend, select,

alexia

,

cull

,

lection

,

ligneous

,

lignify

,

subintelligitur

, and

syllogistic

. Earliest documented use: 1600.




USAGE:

"With a witty and intriguing prolegomenon by Ashis Nandy, the book includes 76 poems that are travelogues of exile, identity, and adolescent fantasy of belonging and abandonment, portraying everyday struggles of existence."

A Lyrical Celebration;

Financial Express

(New Delhi, India); Dec 28, 2014.

See more usage examples of

prolegomenon

in Vocabulary.com's

dictionary

.




A THOUGHT FOR TODAY:

If slaughterhouses had glass walls, everyone would be a vegetarian. -Paul McCartney, singer-songwriter, composer, poet, and activist (b. 18 Jun 1942)


A.Word.A.Day by email:

Subscribe

"The most welcomed, most enduring piece of daily mass e-mail in cyberspace."