Home
Nov 12, 2015
This week's theme
Words having all five vowels
This week's words
affectious
camelious
adventious
majestious
quodlibetal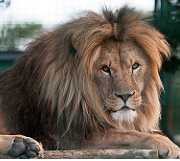 ---






A.Word.A.Day

with Anu Garg


majestious
PRONUNCIATION:
(muh-JUHS-shus)




MEANING:

adjective: Impressive in a dignified or inspiring manner; stately; grand.




ETYMOLOGY:

From Latin major (greater), comparative of magnus (large). Ultimately from the Indo-European root meg- (great), which also gave us magnificent, maharajah, mahatma, master, mayor, maestro, magnate, magistrate, maximum, magnify,

hermetic

,

magisterial

,

magnanimous

,

magnifico

,

mahatma

,

megalopolis

, and

mickle

. Earliest documented use: 1685.




USAGE:

"His majestious sepulcher can be visited in the garden of his villa, where, also, are displayed his battle trophies."
Anita Daniel; I Am Going to Italy; Coward-McCann; 1955.




A THOUGHT FOR TODAY:

To the artist there is never anything ugly in nature. -Auguste Rodin, sculptor (12 Nov 1840-1917)


A.Word.A.Day by email:

Subscribe

"The most welcomed, most enduring piece of daily mass e-mail in cyberspace."