Home
Jul 6, 2016
This week's theme
Words with initial silent letters
This week's words
knavery
wroth
knar
wrick
gnomic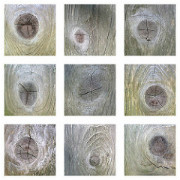 ---






A.Word.A.Day

with Anu Garg


knar
PRONUNCIATION:
(nahr)




MEANING:

noun: A knot on a tree or in wood.




ETYMOLOGY:

From Middle English knarre. Earliest documented use: 1250.




USAGE:

"When Gong Chun decided to make a teapot that resembled the knar of an old ginkgo tree, he did it by hand."
Kuei-hsiang Lo; The Stonewares of Yixing; Hong Kong University Press; 1986.




A THOUGHT FOR TODAY:

All the arguments to prove man's superiority cannot shatter this hard fact: in suffering the animals are our equals. -Peter Singer, philosopher and professor (b. 6 Jul 1946)


A.Word.A.Day by email:

Subscribe

"The most welcomed, most enduring piece of daily mass e-mail in cyberspace."