Home
Mar 23, 2017
This week's theme
Words from chemistry
This week's words
osmosis
solvent
caustic
bromidic
miscible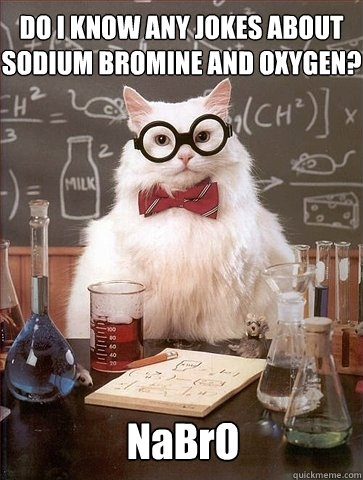 ---






A.Word.A.Day

with Anu Garg


bromidic
PRONUNCIATION:
(broh-MID-ik)




MEANING:

adjective: Commonplace; trite.




ETYMOLOGY:

From the former use of bromide compounds as sedatives. Bromine got its name from the Greek bromos (stench) due to its strong smell. Earliest documented use: 1906.




USAGE:

"Did you get bored with my bromidic lectures?"

Tushar Sen;

Pandora's Box

; Frog Books; 2015.

See more usage examples of

bromidic

in Vocabulary.com's

dictionary

.




A THOUGHT FOR TODAY:

One cannot be deeply responsive to the world without being saddened very often. -Erich Fromm, psychoanalyst and author (23 Mar 1900-1980)


A.Word.A.Day by email:

Subscribe

"The most welcomed, most enduring piece of daily mass e-mail in cyberspace."