Home
Feb 18, 2015
This week's theme
Words made with combining forms
This week's words
frankenfood
preternatural
logomaniac
parthenogenesis
bryology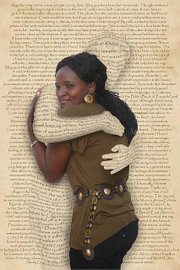 ---






A.Word.A.Day

with Anu Garg


logomaniac
PRONUNCIATION:
(lo-guh-MAY-nee-ak)




MEANING:

noun: One who is obsessively interested in words.




ETYMOLOGY:

From Greek logo- (word) + -mania (excessive enthusiasm or craze). Earliest documented use: 1870.




USAGE:

"Thumbing through the dictionary in this way can create many a pleasurable afternoon for the irrepressible logomaniac."
Tracy Lee Simmons; Johnson's Canon; The Weekly Standard (Washington, DC); May 29, 2006.




A THOUGHT FOR TODAY:

If there's a book you really want to read but it hasn't been written yet, then you must write it. -Toni Morrison, novelist, editor, professor, Nobel laureate (b. 18 Feb 1931)


A.Word.A.Day by email:

Subscribe

"The most welcomed, most enduring piece of daily mass e-mail in cyberspace."