Home
Oct 19, 2017
This week's theme
Words made with combining forms
This week's words
kleptomania
stenophagous
pantophobia
hagiology
endogenous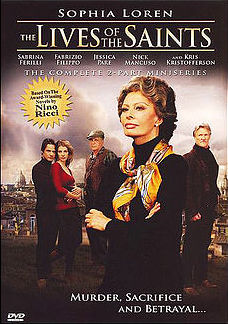 Image: Capri Films
---






A.Word.A.Day

with Anu Garg


hagiology
PRONUNCIATION:
(hag-ee-OL-uh-jee, hay-jee-)




MEANING:

noun: Literature dealing with the lives of saints or other venerated figures.




ETYMOLOGY:

From Greek hagio- (holy) + -logy (study). Earliest documented use: 1807.




USAGE:

"The artist, apparently more skilled in glass than in hagiology, had placed a halo over the father's head and canonised him by mistake."

George Bellairs;

The Crime at Halfpenny Bridge

; Open Road; 2014.

See more usage examples of

hagiology

in Vocabulary.com's

dictionary

.




A THOUGHT FOR TODAY:

Life is mostly froth and bubble, / Two things stand like stone, / Kindness in another's trouble, / Courage in your own. -Adam Lindsay Gordon, poet (19 Oct 1833-1870)


A.Word.A.Day by email:

Subscribe

"The most welcomed, most enduring piece of daily mass e-mail in cyberspace."