Home
Aug 26, 2015
This week's theme
Eponyms
This week's words
lorelei
Paul Pry
boycott
chauvinism
lovelace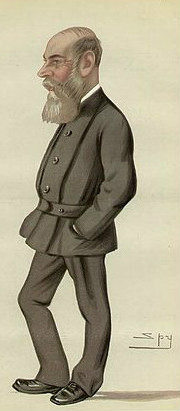 Charles C. Boycott
Vanity Fair, Jan 29, 1881
---






A.Word.A.Day

with Anu Garg


boycott
PRONUNCIATION:
(BOI-kot)




MEANING:

verb tr.: To protest by refusing to buy a product or to deal with a person, organization, nation, etc.
noun: The practice or an instance of this.




ETYMOLOGY:

After Charles C. Boycott (1832-1897), an English land agent in Ireland, who was ostracized for refusing to lower rents during a time of poor harvest. Earliest documented use: 1880.




USAGE:

"Despite pressure to boycott state elections, voters in the disputed region of Kashmir are flocking to the polls."

A Shift in the Mountains;

The Economist

(London, UK); Dec 10, 2014.

See more usage examples of

boycott

in Vocabulary.com's

dictionary

.




A THOUGHT FOR TODAY:

We can pay our debt to the past by putting the future in debt to ourselves. -John Buchan, poet, novelist, and politician (26 Aug 1875-1940)


A.Word.A.Day by email:

Subscribe

"The most welcomed, most enduring piece of daily mass e-mail in cyberspace."