Home
Jun 9, 2017
This week's theme
Nouns that became verbs
This week's words
showboat
gaslight
degauss
Shakespeare
prodnose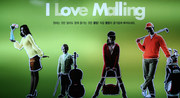 "I Love Malling"
(also, vasing, celloing, wide-stancing, and red-sweatering)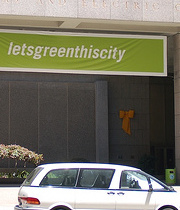 "letsgreenthiscity"
(alsoletssaveonpunctuation)
This week's comments
AWADmail 780
Next week's theme
Words borrowed from Persian
---






A.Word.A.Day

with Anu Garg


prodnose
PRONUNCIATION:
(PROD-nohz)




MEANING:

verb intr.: To pry.
noun: A prying person.




ETYMOLOGY:

After Prodnose, a pedantic and nosy character, who appeared in the columns of J B Morton in the Daily Express. Earliest documented use: 1954.




NOTES:

J B Morton wrote under the pen name Beachcomber. Twenty years before the word appeared in his column, the poet Dylan Thomas wrote in a letter to someone in 1934:
"I want you to think of me today ... singing as loudly as Beachcomber in a world rid of Prodnose."




USAGE:

"The lines between government prodnosing and charitable work become ever more blurred."
Libby Purves; Charities Must Get Back to Doing Good Works; The Times (London, UK); Dec 23, 2008.

"Now Wallace wants to take this gang of Minnesota prodnoses to the national level."
Alexander Cockburn; Leave the Press to the Court of Public Opinion; Los Angeles Times; Dec 27, 1996.




A THOUGHT FOR TODAY:

Live and let live, be and let be, / Hear and let hear, see and let see, / Sing and let sing, dance and let dance. ... Live and let live and remember this line: / "Your bus'ness is your bus'ness and my bus'ness is mine." -Cole Porter, composer and songwriter (9 Jun 1893-1964)


A.Word.A.Day by email:

Subscribe

"The most welcomed, most enduring piece of daily mass e-mail in cyberspace."