Home
Dec 11, 2017
This week's theme
Sword Words
This week's words
contretemps
hilt
feint
ensiform
swashbuckler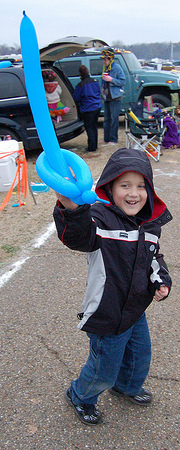 ---






A.Word.A.Day

with Anu Garg

If you have ever wondered whether the word fence as in "Good fences make good neighbors" and the word fence as in "dealing with stolen car stereos" and the word fence as in "swinging sharp metallic blades" have any connection, here's your answer: yes. All three owe their origins to the word defense (or defence, for you Brits).

Of the three senses of the word fence discussed today, this week we'll focus on sharp metallic blades.

Hundreds of years of fencing has thrust a number of words into the English language, many now used metaphorically. We saw some of them a while ago and now it's time to visit some more.

While swordplay is good, wordplay is better. Sometimes just the right word, the right remark, the right joke can disarm an adversary. Remember, you may be swordless but you are never wordless.
contretemps
PRONUNCIATION:
(KON-truh-tan, kawn-truh-TAN), plural contretemps (-tanz)

the last syllable is nasal




MEANING:

noun:
1. An unforeseen and unfortunate occurrence.
2. A disagreement or dispute.




ETYMOLOGY:

Originally contretemps was a fencing term meaning a pass or thrust made at a wrong moment. From French contre- (against) + (time). Earliest documented use: 1684.




USAGE:

"Pete Quaife informed the music press that he had suffered a fall at his north London home but the truth was he had broken his wrist after a contretemps with Dave."

Johnny Rogan;

Ray Davies -- A Complicated Life

; The Bodley Head; 2015.

See more usage examples of

contretemps

in Vocabulary.com's

dictionary

.




A THOUGHT FOR TODAY:

You can tell whether a man is clever by his answers. You can tell whether a man is wise by his questions. -Naguib Mahfouz, writer, Nobel laureate (11 Dec 1911-2006)


We need your help

Help us continue to spread the magic of words to readers everywhere

Donate