Home
Jan 9, 2017
This week's theme
Words that appear rude, but aren't
This week's words
cockup
crapulous
pricket
fard
cunctation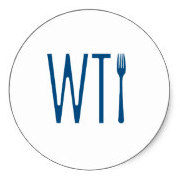 ---






A.Word.A.Day

with Anu Garg

I remember reading this story of a family having dinner. The father drops a piece of cutlery and instinctively utters the F-word. The child soaking up the new vocabulary, repeats the word, and the parent corrects her, "No, Suzie, it's called a 'fork'."

According to a new book, In Praise of Profanity by Michael Adams, swearing brings family together. Whether you swear indiscriminately, like a sailor, or only in extenuating circumstances, such as when you unintentionally bring your toe to rendezvous with a piece of furniture, Adams assures you that you don't need to go to confession. It's OK. In fact, it's good for you. Profanity has benefits, in his own words, that are "personal, social, and aesthetic".

Who knows, in the coming times, you'll need profanity in order to vent and survive. What do you think about profanity and swearing? Send your f*ck (that is, feedback) to us at words@wordsmith.org.

Well, this week's A.Word.A.Day features five words that sound dirty, but aren't.
cock-up, cock up, or cockup
PRONUNCIATION:
(KOK-up)

MEANING:
noun:
1. complete mess; a blunder.
2. An upward turn.
verb tr.:
1. To botch.
2. To turn upward or curl.



ETYMOLOGY:

From English cock (to turn up or to one side), from cock (rooster). The first sense of the word is a construction parallel to "screw-up" probably influenced by the slang sense of the word cock. Earliest documented use: 1693.




USAGE:

"Local people will be rightly outraged ... because local officials made such a monumental cockup."

Neil Macfarlane; Call for Sackings Over Cash Bungles;

Northern Echo

(Darlington, UK); Mar 28, 2009.

See more usage examples of

cockup

in Vocabulary.com's

dictionary

.




A THOUGHT FOR TODAY:

I tore myself away from the safe comfort of certainties through my love for truth -- and truth rewarded me. -Simone de Beauvoir, author and philosopher (9 Jan 1908-1986)


We need your help

Help us continue to spread the magic of words to readers everywhere

Donate