Home
Feb 27, 2007
This week's theme
There is a word for it
This week's words
misology
virga
incunabulum
omphaloskepsis
paraph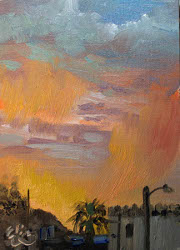 Virga, a painting
---

Discuss

Feedback

RSS/XML
---






A.Word.A.Day

with Anu Garg


virga
(VUHR-guh)


noun: Rain or snow that evaporates before hitting the ground.
From Latin virga (rod, streak).
"Macduff [Everton]'s images are so physical and tactile, you can nearly feel the moisture in the virga."
Len Jenshel; 25 All-Time Best Photo Books; National Geographic Traveler (Washington, DC); Jan/Feb 2005.
See more usage examples of virga in Vocabulary.com's dictionary.
X-Bonus
People like to imagine that because all our mechanical equipment moves so much faster, that we are thinking faster, too. -Christopher Morley, writer (1890-1957)
We need your help

Help us continue to spread the magic of words to readers everywhere

Donate